29 days
until we move across the country. GA to CA, coast to coast. My husband will be driving the moving truck, and I get to be in the car with both kids. What an adventure! Can you guess what I've been up to this last week??? I've been putting together activities that my kiddos can do in the car (besides watch thousands of movies). We'll be traveling for 7 days. yep. Crazy, I know. Somewhere around 50 hours of drive time. The amount of time stuck in the car with two little people has motivated me to find things that I can make on the cheap, that will give them some stimulation, entertainment, and distraction. I found some great ideas on Pinterest, but this project was one I actually made :)
Introducing the Nursery Song Book! I thought it would be fun for the kids to have a visual of some of their favorite songs that they like to sing over and over again. An added benefit is that it should help Skylee with some subtraction too. Take a look at the pages... (I still need a cover)
"Five Little Speckled Frogs"
"Five Little Monkeys, Sitting in a Tree"
"Monkeys Jumping on the Bed"
"Old MacDonald"
I thought I'd throw a page in there that helps Parker with shapes, colors, and matching.
"Wheels on the Bus"
"Five Little Ducks"
Each page has the characters attached with Velcro. Some of the songs will require adding the characters, and other taking them off as they "jump", "fall", or get "snatched". I knew the time and effort that went into making this would last much longer, and be more useful, than just our car trip. I hope to continue to add pages as time goes on, but for now, this is what we're workin' with :)
This project didn't cost much. I used cardstock I already had, and used Google Images to search for pictures and characters I wanted to print out. I borrowed a laminater from a friend, but had to buy some plastic sheets for $8, and didn't use them all. I used the peel and stick Velcro circles until I ran out, then just cut squares from another little roll I had, which was just a few extra dollars. Also I bought the binding rings for under $2.
When I searched for some of these songs' images, there are options to buy clip-art specific to each song, but I'm too cheap for that ;) If anyone is interested in using the same images I did, let me know and I can send them to you :)
*Brittney*

Linking up to: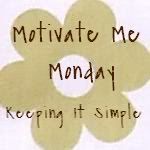 Sew Can Do- Craftastic Monday